Playtika company — the developer of the best gambling applications or spammer of identical products?
Playtika is an Israeli company that develops slot games for mobile platforms and social networks. It became famous back in 2010. That was when the first social casino Slotomania was released. The company has more than 1.3 thousand employees. Playtika continues to work actively on new applications, which raises a legitimate question - does the company release new products or spam the same developments. About this we will talk in the article. Translated with www.DeepL.com/Translator (free version)
Brief history of the company
The company is headquartered in Herzliya, Israel. Also offices can be found in Belarus, Canada, Romania and Ukraine. The company was founded in 2010 and already in 2011 it was bought by Caesars Interactive Entertainment. The amount of the sale exceeds $130 million. The company's founders are two developers - Robert Antokol and Uri Shahak.

In 2016, the gaming company made a $4.4 billion investment, one of the largest investments of all time. Playtika has since been bought out by Caesars Interactive Entertainment and entered as an independent company into a consortium with such giants as Yunfeng Capital (owned by Alibaba founder Jack Mo), China Minsheng Trust Co, and Hony Capital Fund.
In July 2021, the company managed to go for an IPO (initial public offering). This raised an additional $1.8 billion.
As of 2022, the company's total number of employees exceeds 1,500. The applications are actively played by 6 million users. This makes Playtika an industry leader in several ways at once, including regularly releasing new apps and following market trends.
Features of Playtika
Social casinos appeared not so long ago, but quickly managed to gain popularity among players of different ages. There are several reasons for this: interesting missions, accessibility, variety of slot machines. Separately worth noting the "social" moment - there is an opportunity to compete with other players, participate in tournaments and even feel part of the team.
The company Playtika offers users games of different genres - it's not just the usual slots, but also board games, quests and puzzles. All you need to start playing is to download the mobile application for Android and iOS (you can find the link in the official marketplaces or on our website). In most cases, registration is not required.
If we talk about the features of social casinos, there are several:
The game is played for entertainment purposes only. Virtual coins are used for this purpose, which can be obtained in different ways. Accordingly, it is not possible to withdraw winnings, as well as there is no risk of losing the invested money.
There is a tiered system and a loyalty program. Playtika actively encourages users in all its products. So, immediately after logging into the application the player is assigned a level - the higher it is, the more rewards are available. There is also a VIP program: it provides special points for activity.
A large catalog with slot machines. The catalog contains 500 slots of different types and themes. Some of them can be accessed immediately after registration, some only after reaching a certain level. The game has standard rules - players need to collect prize combinations of the same characters.
Socialization. This is one of the features of sites of this type. Players can interact, invite friends, give gifts, team up, participate in tournaments.
Despite the fact that social casinos are played for virtual coins, they are well monetized. This manifests itself in several ways:
In-game purchases. Coins in social casinos are free, but they can be purchased additionally for real money. Special rewards are given for purchases - boosters and free spins. The price of the purchase depends on the selected package. You can use coupons or promo codes in the store.
Advertising. There are advertisements in social casinos. Ads and advertising inserts can be seen during the game or when loading machines, when participating in tournaments. Playtika uses advertisements to attract new users - you can see them in social networks or in search engine results.
Affiliate programs. Playtika actively cooperates with other companies. This is noticeable in the applications as well: advertisements, affiliate links or general loyalty programs are published. Such an association additionally monetizes free casinos and attracts a new user audience.
If one evaluates the monetization and features of social casinos, one can find out why Playtika focused on the development of such applications. The company is required to offer a large selection of slot machines and a variety of bonus offers. Regular updating of the catalog and team competitions will be an advantage. If you add to this the company's activity in social casinos, Playtika becomes a leader in the industry of developing the best gambling applications.
The best gambling applications Playtika
Playtika is known for the development of social casinos. In its portfolio there are such products:
social casinos "Slotomania", "House Of Fun", "Caesars Slots";
puzzle games Best Friends, Cat Force, Best Friends Stars;
card games "Poker Heat", "WSOP", "Solitaire Grand Harvest";
games on the type of search for objects "Pearl's Peril", "June's Journey";
bingo and table games: "Bingo Blitz", "Board Kings".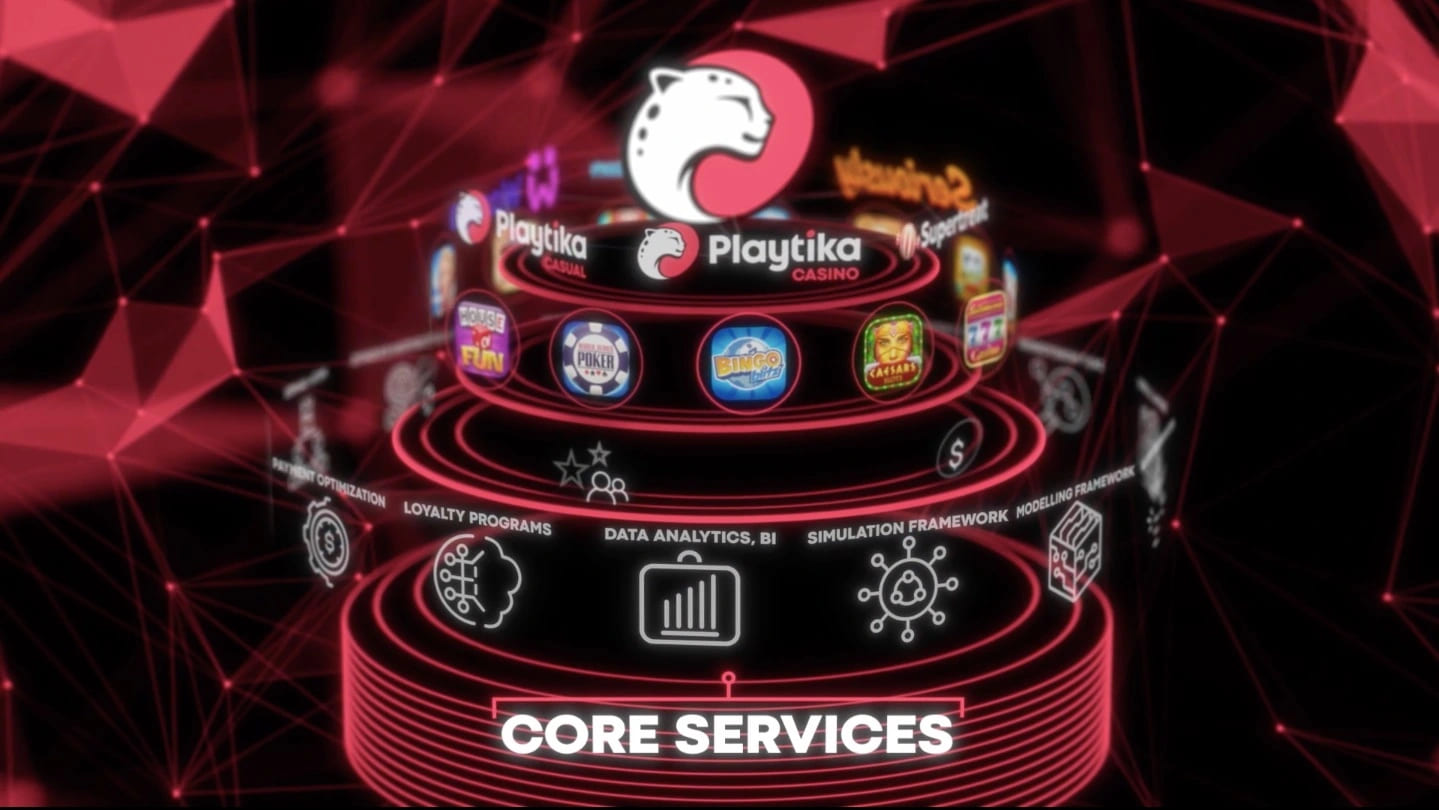 The software features colorful and vivid graphics, exciting gameplay and minimal device requirements. Since social casinos are leading in popularity among the products of Playtika, they should be considered in detail.
Slotomania
Slotomania differs from the usual online casinos with a large selection of slot machines. As at other sites, the game is played for entertainment purposes. Free coins are given out in daily bonuses, for advancement on levels, associations in clubs and advancement on the VIP program.
The catalog contains over 500 slot machines - it continues to be regularly updated with new products. Due to the level system, access to some games is limited and opens when the desired level is reached.
Slotomania game is divided into seasons - a period of time with specific dates. Each season has special rewards for players. One season lasts from 2 to 4 weeks. Additional rewards are given during the Dash Season: in order to get them you need to complete tasks and unlock rewards.
Slotomania is not just an app for playing slot machines. It is a social platform, where you can interact with other players, complete quests and missions, level up and participate in VIP-program. What sets the platform apart from other apps is its approach to gaming: you can get free coins using 15+ methods.
House Of Fun
The social casino House of Fun offers a large selection of bonuses - they are accrued daily. Players can get coins with the Wheel of Fortune or a time bonus, a birthday present, or for achieving a new status in the loyalty program.
The platform has 700+ slot machines in its catalog. Unlike other casinos Playtika, access to them opens immediately without reference to the level and status of the player. There is a tiered system - the number of levels is unlimited. To move between levels it is necessary to accumulate experience points. This will open access to new rewards.
The platform is popular and due to the bright gameplay. He is complemented by music and animation effects. House of Fun is active in social networks - players can get promo codes, discount coupons or a package of free coins.
Caesars Slots
Caesars Slots leads the way in the number of lucrative gifts and bonuses. The advantage is also the presence of a tiered system and loyalty program. Rewards are awarded for coin purchases, completing quests, and activity. As in other social casinos, the game is played for entertainment purposes. It is not possible to withdraw the winnings received.
After registration, players become participants in the casino tier system. Depends on the level of daily bonuses, as well as available games in the catalog. To go from one level to another, you need to accumulate points - they are awarded for each bet in the slot machines, regardless of whether you get a win or not.
The advantage of the casino is a loyalty program Playtika Rewards. She provides for 7 statuses. The first status is awarded immediately after registration, then to promote in the program need to accumulate points for the purchase of coins. The casino provides in-game rooms, quests, and the ability to join team leagues.
Caesars Slots is a prime example of how social casino features can be implemented in a single application.
New Trends from Playtika
Playtika is a leader in the social casino industry. She occupies a leading position as a developer of gambling applications. The company doesn't plan to stop creating products, so it upgrades the casino concept with each application. Several new trends from Playtika can be highlighted:
Emphasis on sociality. In-game processes are based on interaction with other players. Users not only need to unite in teams and leagues, but also to go through quests together and complete tasks. From this depends on moving up the system levels and getting bonuses.
Introduction of new rewards. Playtika was one of the first companies to offer players 10+ bonuses of different types. They can be divided into 2 categories: free spins and coins. Separately, it is customary to distinguish promo codes, vouchers and coupons. Bonuses can be obtained daily with a certain time interval.
Conducting tournaments. This aspect allows players to interact and compete with each other. Over time, competitions can reach a new level and be held on an external platform between the company's players.
Development trends also affect the approach to the use of coins. While in the past players could only use coins from the bonus program for betting, now they can be purchased separately. Playtika products combine the features of social casino and popular casual applications. This is what makes them leaders in the gambling industry.
Conclusion
If you evaluate each gambling application of the company Playtika, you can see a number of distinctive points. They lie not only in the design and assortment of games. Differences also affect the bonus content, additional promotional offers and the presence of team competitions such as quests and tournaments. Only the loyalty program is common: the rewards are different, but the levels are the same.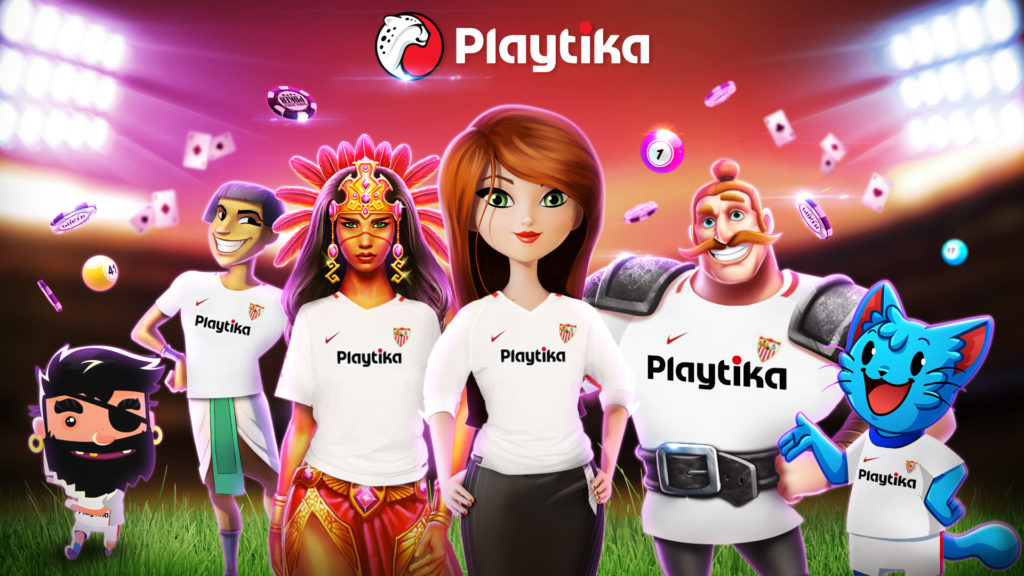 If we evaluate the game mechanics of social casinos, we can indeed find a lot in common. This applies to virtual currency, mechanisms for attracting an audience. The emphasis is on the social aspect: users can team up and invite friends. Each application has simple gameplay and a clear interface.
In conclusion, we want to answer the main question of the article: is Playtika the developer of the best gambling applications or does it release identical products? Indeed, at first glance it seems that social casinos are the same, but in practice only their format is common. The number of active players and app downloads confirms their leadership in this industry.