Social (free) casino as an alternative to gambling dependent people.
One of the problems of the 21st century is gambling addiction. It is also known as gambling addiction. Every player can face this problem - social status, presence of other addictions, work, family status and other criteria do not play a role. It is worth noting that gaming addiction is included in the International Classification of Diseases. Ludomania refers to psychological diseases, because first of all, strong pressure affects the emotional state. More about the symptoms of addiction and methods of getting rid of it we will talk in the article.
Ludomania among online casino players
Gambling addiction, as well as others (alcohol, drug), develop along the same lines:
At first the player tries to play slot machines for the first time - out of his own interest or in the company of friends.
If the game and the gambling experience the user enjoys, he begins to play more often. With each game the stakes and expenditures from the budget increase - it does not always lead to big winnings.
Gradually the player starts playing all the time: communication with friends and relatives, social activity, sports, self-care and even work become secondary. Because of this, both working and personal relationships are spoiled.
Game at the Internet casino comes to the forefront of other priorities. The user may start borrowing money or even steal because of a desire to raise the stakes all the time.
It is worth bearing in mind that game addiction affects not only the relationship of the user with other people from his environment. Thus, the player begins to feel strong tides of excitement. If he fails to win, there is irritation, anger and even aggression. With each losing bet a feeling of despondency and helplessness can increase.
Already in the first stages of the emergence and development of gambling addiction, the user needs to contact a competent specialist as soon as possible. The longer the player will delay, the stronger it will affect not only his psychological state, but also the finances.
Many players drive themselves into a vicious circle: they are forced to play all the time in an attempt to get their lost money back. The situation is exacerbated when it comes to credit funds or money borrowed. Ludomania reaches a critical level if in order to get money for betting the user decides to steal or other crime.
The main symptoms of gambling addiction
If we talk about the signs and symptoms of gambling addiction, it is customary to allocate:
Strong preoccupation with gambling entertainment. For example, the desire to constantly play slot machines. This can also manifest itself in an increase in spending on games because of the desire to feel a strong sense of excitement.
Unsuccessful attempts to control, reduce the time spent gambling. They may be accompanied by intense feelings of anxiety or irritability.
Gambling becomes a way of escaping from reality and from intrusive thoughts. Over time, the player spends all his free time playing.
The pursuit of money. When trying to win back, the user loses even more money. The more he plays, the more he loses.
Lying to friends, family or loved ones in order to hide the extent of gambling and possible financial losses.
Gambling addiction is a scientifically proven medical condition. Therefore, in order to be diagnosed, a player must have clearly noticeable 4 of the symptoms listed in the last year:
there is intense excitement during gambling entertainment;
when losing, the user feels anxious or highly irritable;
there have been repeated attempts to stop gambling;
the user plays even when depressed or in a bad mood;
even if you lose large sums, the user returns to the game;
over time, the user hides the fact of playing, as well as the size of the loss.
As soon as the symptoms become more pronounced, it is worth seeking help from specialists right away. This can be a psychotherapist as well as special rehabilitation centers. In addition, there are special services in the format of anonymous meetings.
Factors causing gambling dependence
Gambling can lead to a number of problems, but every gambler can encounter addiction. Predict who has a gambling addiction and who does not, it is impossible. Gambling behavior becomes a problem the moment it becomes impossible to control. Because of this, gambling begins to negatively affect other areas of life: finances, relationships and work.
Gamblers are not always clearly aware that they have an addiction. That said, there are several factors that can be triggers in changing gambling behavior:
retirement;
traumatic circumstances;
work related stress;;
severe emotional turmoil;
loneliness;
presence of other addictions;
dysfunctional environment.
People prone to one addiction have a high risk of developing another. Genetic and neurological factors also play a role. People with a gambling addiction may have pronounced problems with alcohol and drugs. Secondary addiction may be an attempt to reduce negative feelings.
Casino struggles with gambling addiction
Measures to combat gambling addiction also work in the casinos themselves. This manifests itself in different ways at different venues. First of all, both social and gambling casinos are required to publish honest information about the slot machines. The site indicates that constant gambling can lead to consequences, including the development of addiction.
To combat addiction among gamblers are the following measures:
registration and verification are mandatory for each player;
set the age limit - casino games are prohibited to all users under 21 years old;
the player can set self-limitations;
There is a registry of persons who are prohibited access to slot machines;
the symptoms of gambling addiction are published in the public domain;
detailed information about the rules of responsible gaming is indicated;
We should separately consider the aspect related to the registry of persons who are prohibited access to gambling machines. It is maintained at the state level - all licensed sites can enter user data into it.
As soon as the information about a player is entered into this register, it will be impossible to delete it in the future. Thus, when trying to create an account at a new casino, the player's profile will be blocked. If you apply on your own, the user can choose the period of self-limitation, but not less than 6 months and not more than 3 years. If you do not specify a period, it will be set by the casino - 6 months. It is impossible to withdraw the application for self-restriction.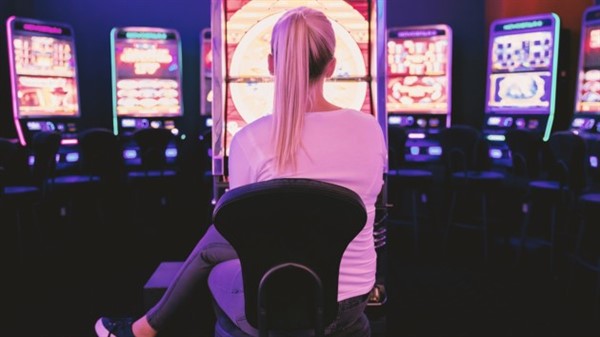 A significant method to combat gambling addiction on the part of the casino stands and setting self-limitations. Some sites can do it on their own player in the settings of the casino, some need to send a request to customer support.
All casino players need to be careful with their health and gaming behavior. If there are doubts about their gaming behavior, the solution is to ask for an initial consultation with a specialist. After consultation will be a clear understanding of the situation and a plan for further action.
Social casino games as a method to combat addiction
An alternative to the usual online casino are social platforms. The main difference is that in a social casino, the game is only for entertainment purposes. This means that you don't need to replenish your account to place a bet and you can't withdraw the winnings you receive. Virtual coins can be obtained in various ways for free.
Playing at social casinos can be seen as a method of combating addiction. It will not help to get rid of it completely, but it will give an opportunity to reduce the craving for games during rehabilitation. This method has several advantages:
The gambler does not risk money and does not incur financial losses. Free coins for betting are unlimited - they can be used in any slot machine.
It opens up access to a large catalog of games. The social casino has classic slots, as well as card and table games.
You can participate in tournaments. This is an advantage for players who like competition and team competitions. The difference is that players don't have to make a tournament fee or pay a buy-in. In social casinos, you can exchange gifts with other players and receive valuable prizes.
It is impossible to completely cope with gambling addiction. Ludomania can not be "blocked" drugs, it can not be treated with hypnosis or psychotherapy. Full recovery, as well as the lack of failures depends only on the player. Therefore, users, even after rehabilitation and referral to specialists, always have to fight temptation.
Social casinos can only be a temporary substitute for gambling addicts. If a player's addiction has reached a critical level, playing even for virtual coins can aggravate his emotional state. To prevent this, you need to focus on several criteria during the game:
Whether irritation or concern arises during the game;
Whether the game affects relations with relatives, mood and general well-being;
Whether the user controls the time spent playing the game;
How much time the player spends playing social casino games.
If a player feels annoyed, tends to spend all the time playing slot machines, it makes no sense to use social (free casinos) as a substitute. This will not lead to proper results and will only contribute more to the development of addiction. Therefore, such an alternative should be approached with caution.
Advantages of social casinos
Players who are partially addicted to gambling should opt for social casinos. This type of gambling clubs can be seen as a replacement for online casinos and as an alternative with benefits. Here are the main ones:
the variety of slot machines and types of games;
tiered system;
the possibility of exchanging gifts;
play in teams;
daily bonuses;
tournaments and quests;
special rewards for activity.
Social casinos attract users of all ages. They give the opportunity to have a pleasant time at the game without deposits, risks and unpleasant consequences. You don't even need to register to access gambling clubs.
Social casinos have a clear gameplay - immediately after authorization on the platform opens up access to play slots. No verification (identity verification) or replenishment of account is required - the winnings also remain virtual, as they are not subject to withdrawal to the main balance in the future.
Conclusion
Ludomania or game addiction - a serious illness that adversely affects all areas of life player. First and foremost on his emotional and psychological state. When addiction occurs, its consequences like a snowball superimpose on other aspects: relationships, health, finances.
This is why seeking help will be an important step. It can be either a psychologist or a rehabilitation center. If the addiction has not reached a critical level, there is a chance that the player will cope with it independently. To do this it is worth looking for an alternative to gambling. This may be a hobby or social casino-they have gained popularity over the past few years.
If the game addiction has a critical status, it is necessary to completely limit any game. All users need to adhere to the rules of responsible gaming - this will have a positive effect on the emotional state and will save from strong financial risks. The rules affect both beginners and experienced players.